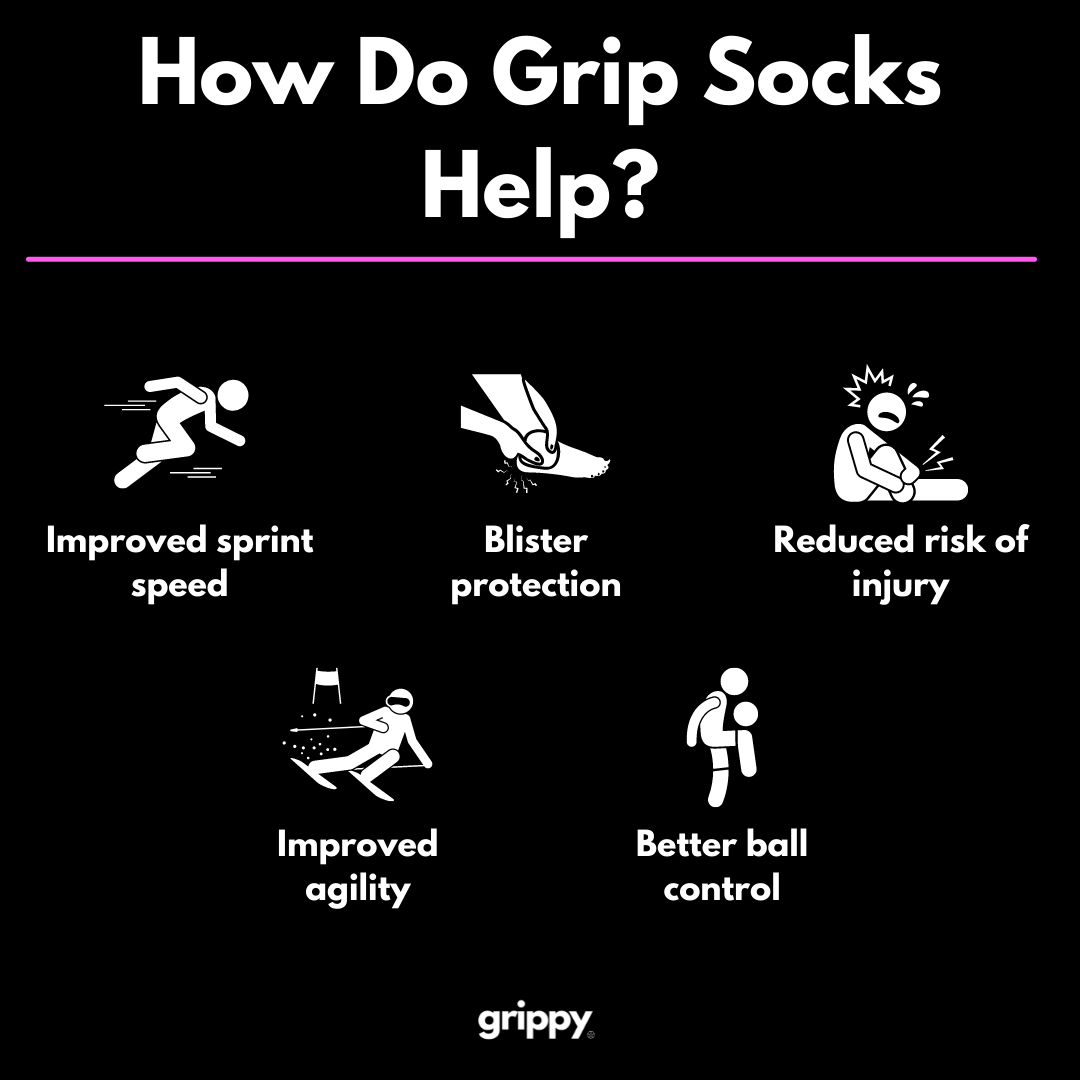 Benefits of wearing Grip Socks
Wether your training or playing in the FA Cup, football grip socks can benefit your football performance and help you play to your full potential. If professional players playing in the highest tiers of football notice the difference, so can you.
White Football Grip Socks
Grippy Sports offers football grip socks at an affordable price, whilst maintaining the quality of the most famous football brands in the world because we concentrate on perfecting them. Grip socks are our main product and we've tried and tested them for hours on the pitch to make sure we can practice what we preach.
We're founded by an ex-Premier League physio and a non-league footballer so have seen both the injury prevention and performance benefits of football grip socks.
Available in a range of colours and a one-size-fits-all sizing, you can order football grip socks now and have them in time for your next game. Remember, if you add three pairs to your basket, we'll knock the price of one of them off at the checkout so you can 3 pairs of grip socks for the price of just 2!